The name you can trust
You can put your trust in Hedinger Roofing Company, Inc. We provide personal service and exceptional quality. We have been in business for over 50 years. Our unparalleled service, competitive prices, and overall value are why our loyal customers won't go anywhere else. We look forward to serving you!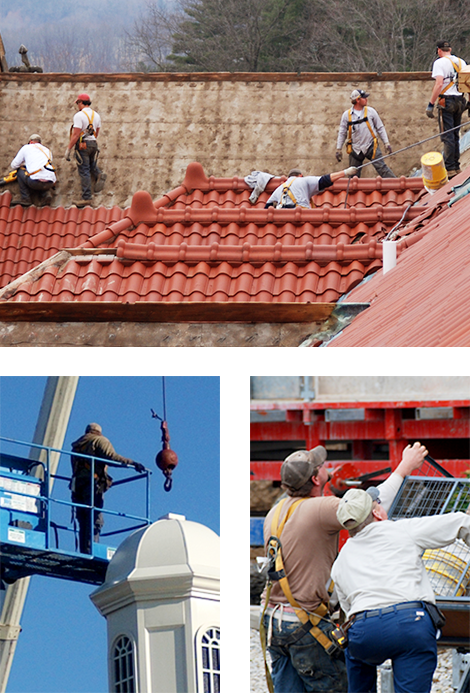 About
Hedinger Roofing Company was founded in 1952 by Hubert Hedinger. Shortly thereafter, Hubert was joined in business by his two sons, Bill and Bob Hedinger. Over the years, they built a solid reputation as one of Southern Indiana's premier roofing contractors. Today, Hedinger Roofing Company continues the tradition set by its founders in providing expert and knowledgeable roofing services.
We employ professionals who are knowledgeable in the variety of roof systems available and can recommend a system that will meet your specific requirements. Hedinger Roofing offers state of the art roofing utilizing E.P.D.M., thermoplastics, asphalt built-Up roofing, modified bitumen, and standing seam metal as well as shingles. This is why customers have ben calling Hedinger Roofing since 1952.
Request a free quote
Services
We provide a variety of roofing services for you.
EPDM roofing
TPO & PVC roofing
Modified Bitumen roofing
Asphalt built-up roofing
Standing seam metal roofing
Title roofing
Asphalt shingle roofing
Coatings
Contact
Contact us to request a free quote and get started with your project. Fill out the form or give us a call.
Phone
812-482-5066
Fax
812-634-2123
Email
Connect